Hi! If you are reading this, it most probably means you are new to our service or the meal prepping world. Welcome! HM Meal (previously Healthletic Meals) is here to serve you and make your healthy eating lifestyle much easier.
So what do we do? We cook for you! We are a flexible meal prepping service that can either be a subscription (if you don't want to come back and re-order weekly), or you can order as often as you like and choose your meals without subscription. We even offer a convenient delivery service.
Determine what you are looking for
HM Meal Prep offers a wide variety of meals for many types of eating styles. You can choose from lunch, dinner, breakfast and snacks, or you can customize the meals yourself. If you are following a specific diet, for example vegetarian or gluten free, we have options for you too, just follow the tags and categories.
Deciding when to get your meals
Once you select what you need and you added it to your cart, you can choose when to get it by, based on your location. Since we serve the entire Upstate we have designated days for different areas. (Look at the bottom of our homepage for delivery days and places). We also have pick up locations around the Greenville, Spartanburg and Clemson area if you prefer to pick up rather than get your order delivered – click here to see what those are.
Keep in mind, the cut-off window for the next available delivery/pick-up day is 48 hours prior, and if you need meals for Sunday, the window to order ends on Thursday at noon.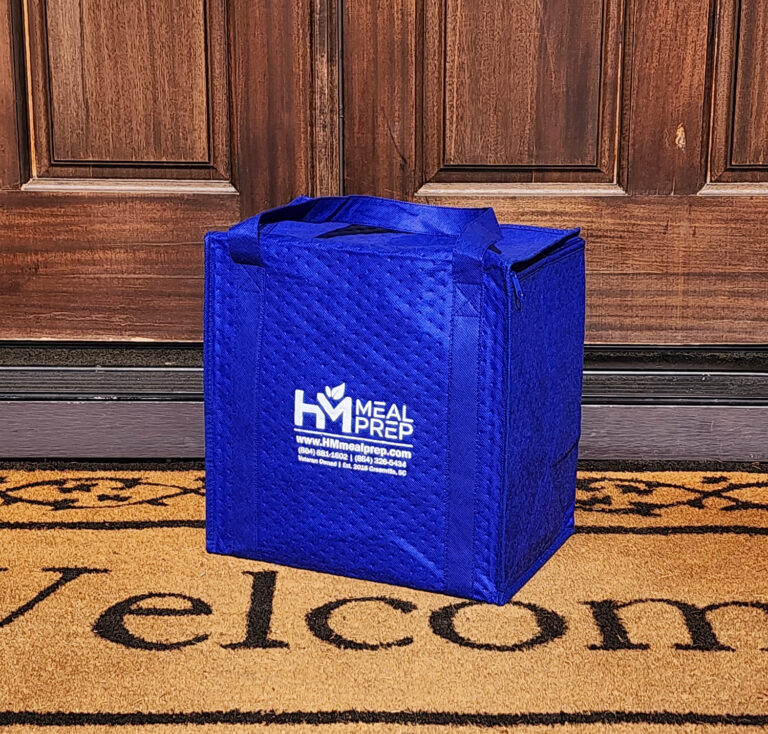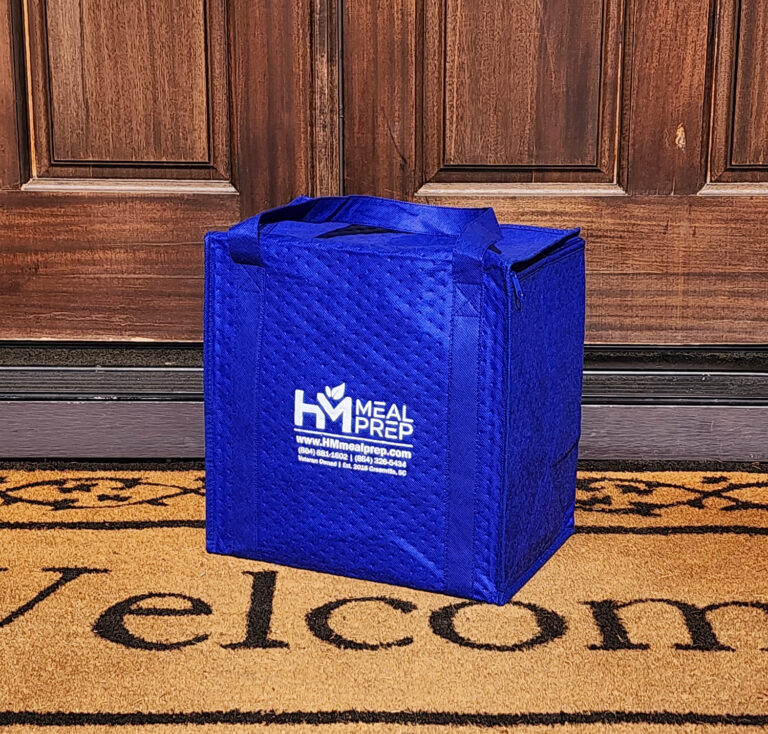 It's delivery day!
If your order is being delivered to a business, your meals will be there between 2:30pm and 5:30pm. Please provide as many details as possible for delivery during checkout so our delivery driver can find you/the business easily. (entrance, lobby, closing time…)
If your order is being delivered to your home, your meals will be there after business deliveries are completed, between 3pm and 8pm. Again, please provide as many details as possible for delivery during checkout so our delivery driver can find you easily. (gate code, apartment building numbers, door preference, dogs…)
For homes, your meals will be delivered inside a blue insulated bag (we like to call it Kool bag). This Kool Bag is an insulated bag that helps keep your meals at a lower temperature than regular bags, plus we include a few ice packs in it to help keep that cold temperature longer. Once the bag is delivered to your house, we will knock and ring on your door, and follow-up with a text you so you are aware meals have been dropped off. Please put your meals in the fridge immediately after receiving them.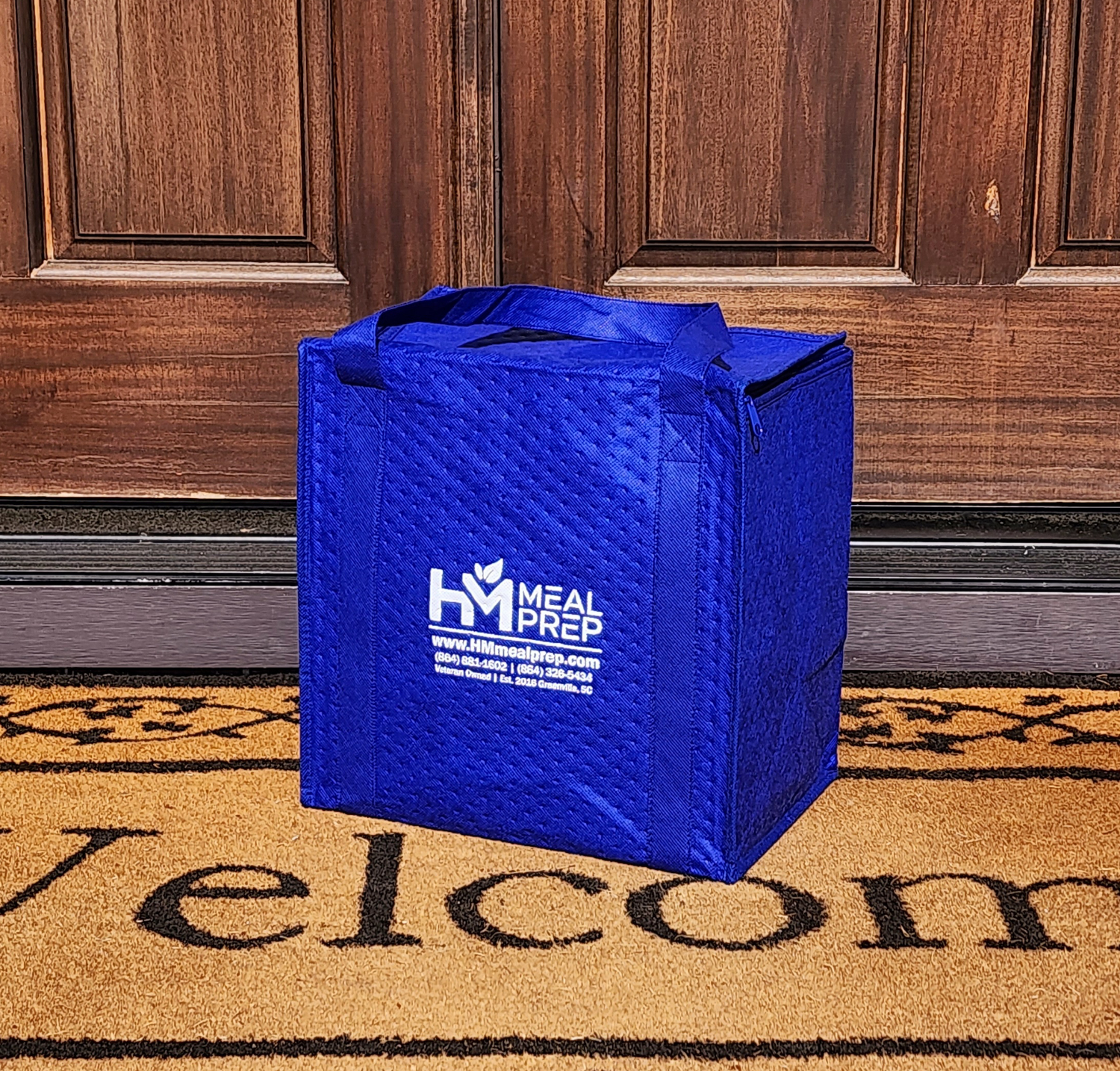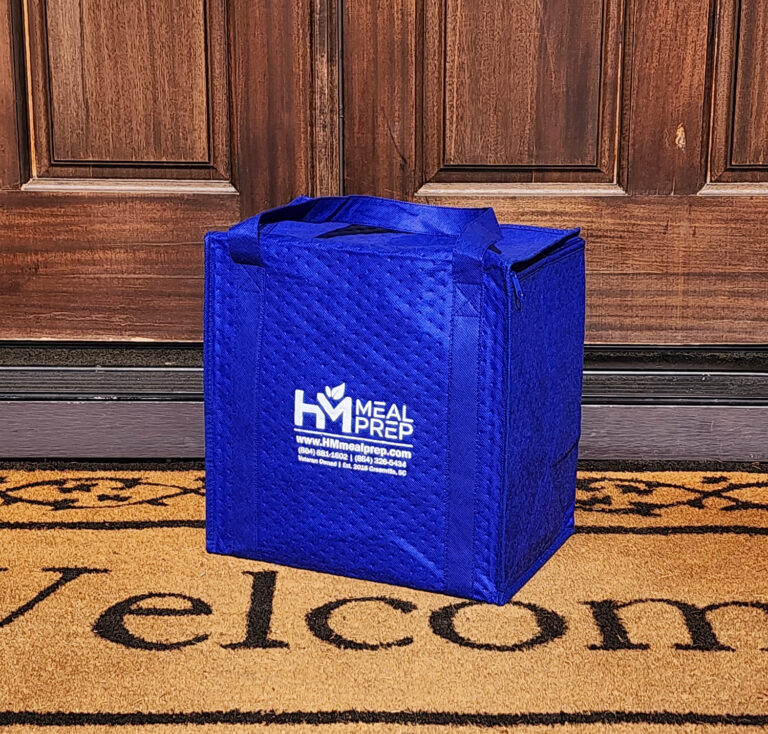 Keep the Kool Bag handy.
Next time you order you will need to place the empty Kool Bag (with thawed out ice packs) outside your doorstep so our delivery driver can exchange it for a new full Kool Bag with your new order. This works like an "exchange system". Important note: Your first Kool Bag is at no cost to you, but it is important you don't forget to place it outside again on delivery day so that you don't get charged for future bags. Please help us keep the flow going with our rotating Kool Bag system, thank you! (Don't want to order again but want to return the bag? drop it off at one of our pick up locations or at our store front).
IMPORTANT SUMMER NOTE: South Carolina is HOT If you are not sure you will be home within that window, please leave outside a cooler, with ice or more ice packs, where we can place your meals in so that they can stay colder longer until you get home.
Eat and Enjoy!
Now that you have your meals at home, cooked and ready for your week, all you need to do is heat them up and enjoy!
Eating healthy and delicious has never been this easy before.
#GetHealthletic!
Do you have other questions? Please check our
FAQ
Page.